For Spring Break of 2021 my roommate asked if I'd like to join him on a trek in the Himalayas. We're living and working in India and international travel is out of the question but heading somewhere remote with a small group of people seemed a reasonable way to spend the break. It also gave me motivation to start getting into better shape. A year into the pandemic, my lifestyle has become pretty sedentary so I took this opportunity to push myself to start focusing on my fitness a bit. I thought I was decently ready but it turns out walking 10 km on flat ground in Delhi is uh, not quite the same as walking 10 km up in the mountains.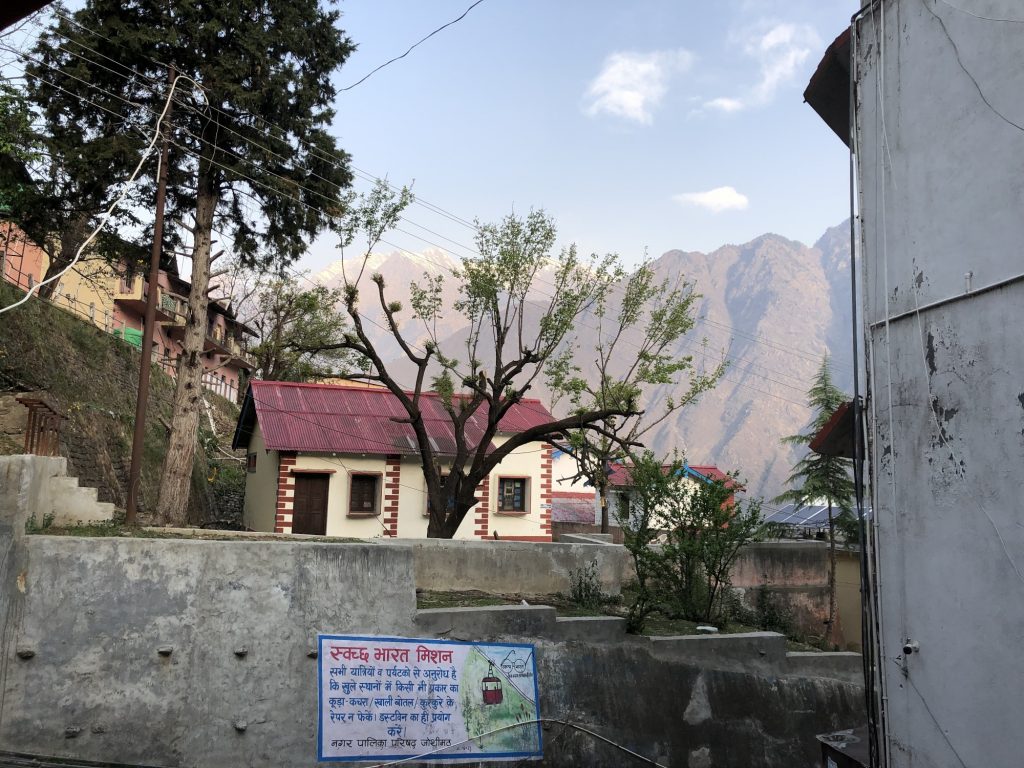 The trek took place in Uttarakhand and the trip itself lasted a week. We flew from Delhi to Dehradun and stayed the first and last night in Rishikesh – yoga capital of the world. We were picked up and dropped off by the company – Trek The Himalayas – and transported from Rishikesh to Joshimath. We travelled by van for about 9-10 hours both ways. We stayed in a guesthouse in Joshimath the first and last nights of the trek and camped in tents a total of 3 nights as we made our way up to Kuari Pass and back down. The first day of trekking we went from the end of the mountain road up through a few villages and to our first base camp. About 6 km of hiking uphill. It was a bit hotter than I thought it was going to be but it got chilly that night. So much was taken care of for us – tents were already set up including a food tent, supplies were brought via mule, we were led by highly experiences trek leaders including one local guide. They led us in some games so the members of the group would get to know each other. We were also led through some cool down exercises at the end of each hike. We took acclimatization walks at the different camps to get us used to the altitude. Our oxygen levels and resting heart rate were checked each evening. Even though I was extremely challenged each day of trekking I always felt safe thanks to the TTH staff.  Day 2 was only 3 km but it was a total ascent so it was still a tough day and after reaching camp we also took an additional 1 km walk to a nearby saltwater lake. Day 3 we went up about 5 km to the summit, then came back the on the same route. And the last trekking day was back to Joshimath (I opted to take the same path down that we had come up Days 1 and 2 but the other trekkers took a different route (both ways were about 9 km but for me it was 9 km downhill so I finished much earlier).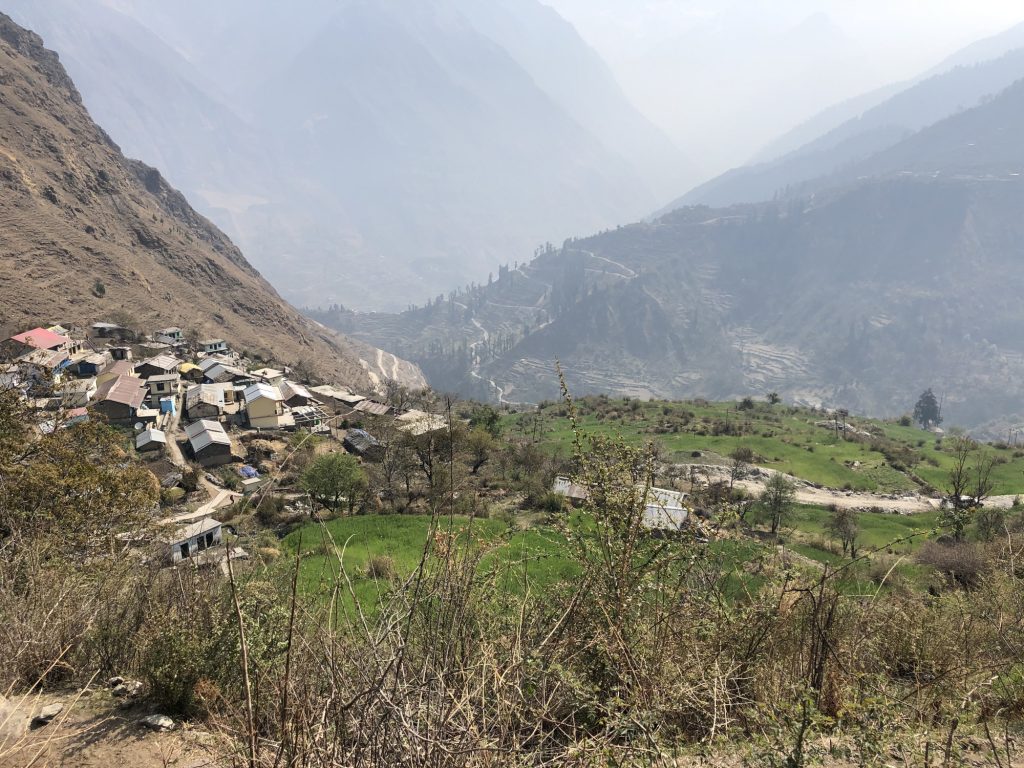 The food during the entire trip was great. We found good places to eat in Rishikesh – some small restaurant on the roof of a building near our hotel the first night and the Beatles café our last day (I only just learned while I was there that Rishikesh was where the Beatles stayed during their trip to India). On the van rides to/from Joshimath we stopped at good places to nosh. But most impressive was how good all the food was during the camping/trekking itself. No meals were repeated. We had great chai every morning and evening. There was amazing soup that became a running joke in our group (gotta wrap up the trekking quick to get back to that delicious soup each night!). The whole week we ate veg and it was so good I never had a thought about missing non-veg meals.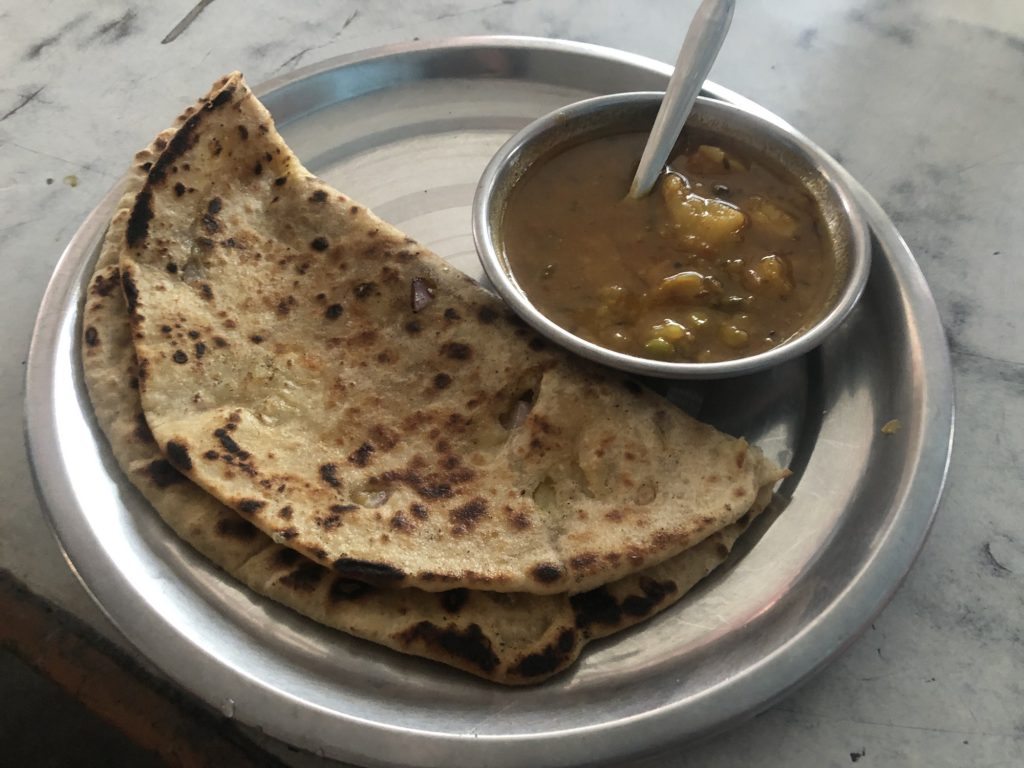 There were lots of other great parts of the trip besides the food. We got to learn about the area we were travelling through. We were told about the various flora and fauna in the region. The trek itself was diverse with different types of terrains and all kinds of incredible views. I also enjoyed bonding with the other members of the group. There were 17 of us in total and though my roommate and I were the only non-Hindi speakers we were made to feel included and had a great time all together. People looked out for one another and gave support when needed. I was consistently in the back of the pack during hikes but I was never made to feel rushed or looked down upon. We all celebrated one another's success. It was great that all 17 of us reached the summit – that's not always the case.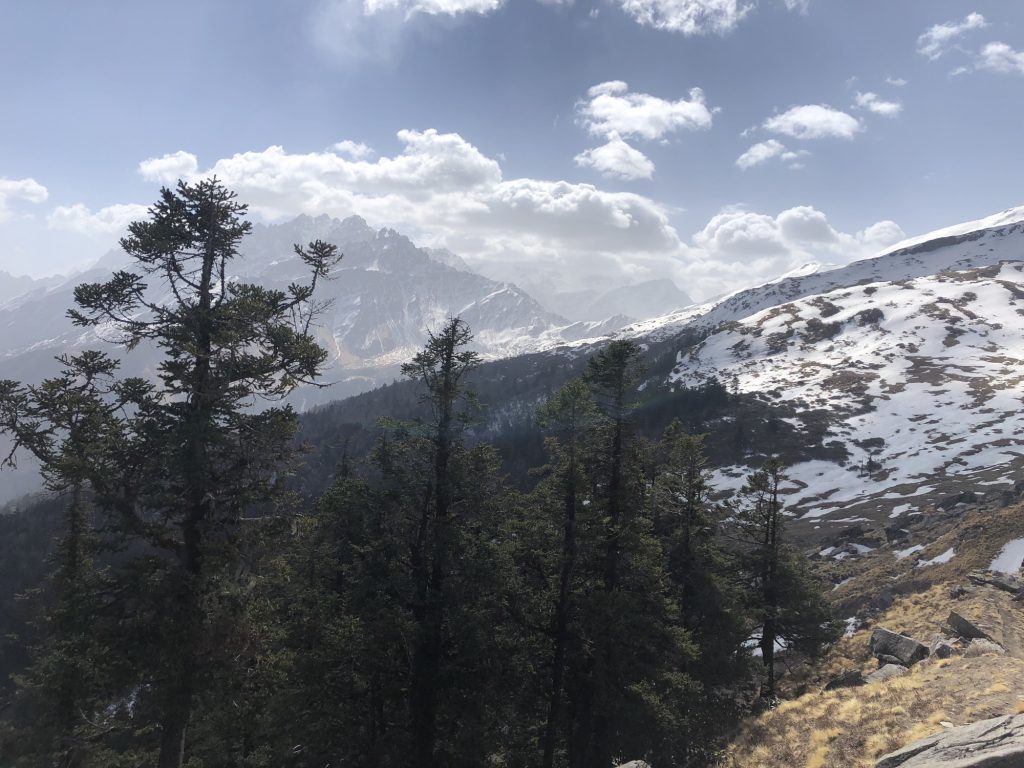 Since the physical aspect of the trek was quite difficult for me I was so focused on making it to the next destination that sometimes I forgot to stop and just look around at all the beautiful nature I was surrounded by. I take for granted sometimes the amazing opportunity I have to live in India. There's such a diversity of geography, food, culture, languages, etc… Near the beginning of our trek was Holi and we had a brief celebration with some color powder at one of our rest breaks. Trekking through the Himalayas is something that always sounded like a great time but I didn't know if I'd ever actually get the chance to do it. There were several times during the actual experience that felt grueling and I just wanted it to be over – to get to camp – to get back home. I'm back at my place in Delhi now and feel an overwhelming sense of gratitude for being able to have the experience.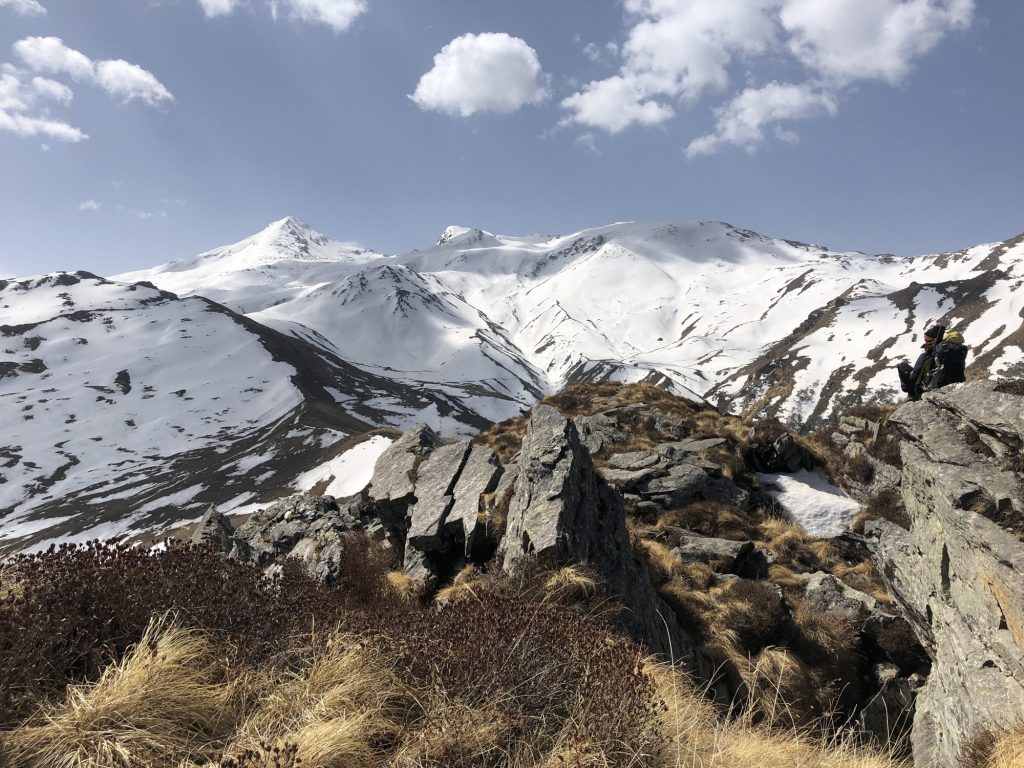 I've mentioned a couple times that this trek was tough for me. I'm not exaggerating when I say this was the most I've ever been pushed physically in my life so far. During the final ascent at one point I was crawling on my hands and knees for several meters. As I saw the top peaking over the ridge where the others from my group were waiting I got up to my legs and walked the final 50 or so steps to join them. I felt like crying but held back the tears more due to self consciousness than any kind of mental toughness.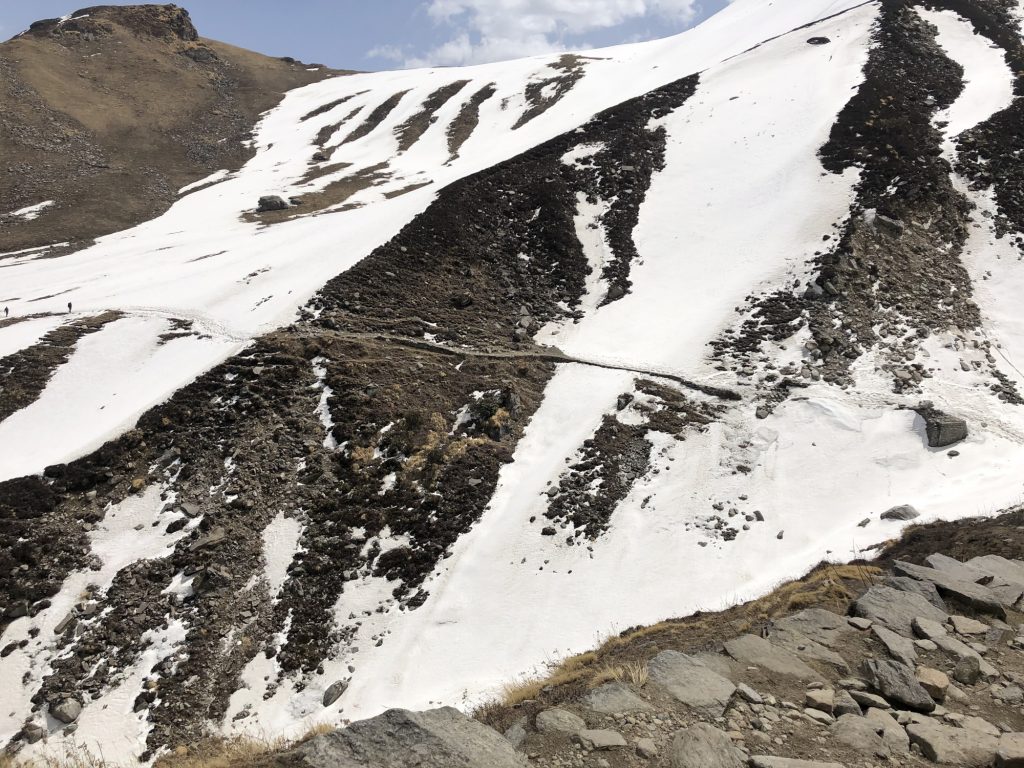 In the end, I was able to reach the summit but the way back down was so much harder for me because I had pushed myself past my physical limits and felt like I had nothing left after that. I was experiencing some unpleasantness like headache, nausea and fatigue on the return hike. One of the trek leaders stayed with me and one of the members of staff from camp even ran out to bring me samosas and chai on the way. I made it back to the camp about an hour after everyone else and felt completely drained. I skipped dinner that night, took some medicine and at the trek leader's suggestion went back down the same way we came up on the final day. I still feel proud of making to the top and overcoming my body's desire to give up. This is definitely an experience I'll always remember and now that I have one trek under my belt, I'm already thinking of the next.